Bundle Blue-Bot Bluetooth Programmable Robot and 3D Community Construction Kit
Processing
1 - 2 Business days
Description
The 3D Community Kit contains everything you need to construct a 3D community in the classroom. It contains 15 boxes tha
More details
| | | |
| --- | --- | --- |
| 5 | $150.64 | 2% |
| 10 | $147.62 | 4% |
| 20 | $144.67 | 6% |
| 50 | $141.78 | 8% |
| 200 | $138.94 | 10% |
Introducing the Newer & Smarter Version
Blue-Bot® is amongst the top favorite early-age robot for kids. It helps children to learn more about control, directional language, estimation, and sequencing & develop programming concepts too.
It is designed to equip teachers with a hands-on educational floor robot for classrooms. While kids of all ages use it, we recommend this robot for kid's ages 3+ from KS1 & KS2 to learn a number of skills & to improve their cognitive skills.
Build a community for Bee-Bot or Blue-Bot to explore! The 3D Community Kit provides everything you need to construct a community on the table or floor. Building the community promotes construction skills while sending Bee-Bot or Blue-Bot on a community exploration develops coding skills. Pairing Bee-Bot or Blue-Bot with the 3D Community is an exciting hands-on way to enhance community studies.
The 3D Community Kit contains everything you need to construct a 3D community in the classroom. It contains 15 boxes that may be assembled into "buildings" along with pre-printed stickers to apply to create 12 different community institutions. Images are taken from the Community Mat and include a school, library, police station, toy store, and pizza parlor. Students may use the three blank boxes to create buildings of their own, drawing on them or pasting photos or images, allowing them to customize the 3D community as they learn.
The 3D Community may be used in conjunction with Terrapin's Community Mat or as a standalone project.
Using Bee-Bot or Blue-Bot with the 3D Community Buildings is more challenging to navigate and gets students down on the level even more for seeing from the 'bots perspective. Helps develop hand-eye coordination, coding, and navigation skills.
LEARNING AT HOME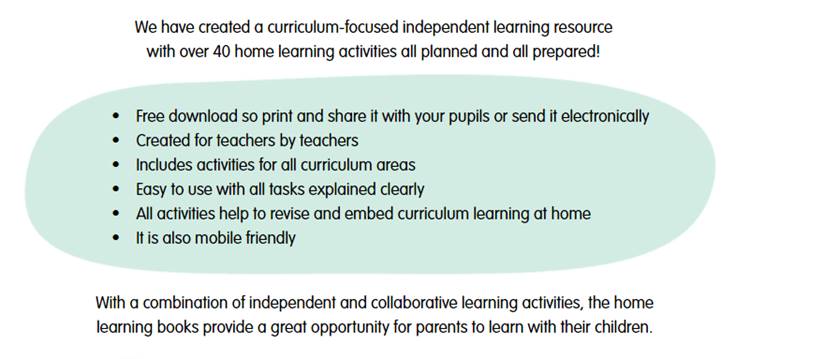 Interact with other Bee-Bots and Blue-Bots
Record audio to play back to confirm when commands are entered
Audio playback when Bee-Bot follows commands
Compatible with Android, iOS, PC and Mac

Rechargeable so no need to worry about costly batteries

Rename your Blue-Bot™ to make classroom management easier

Blue-Bot can be programmed to perform 45 degree turns

There are numerous features, which make writing algorithms both fun and educational.



Crisp & Durable Design
The design is always the starting point to make everything else work. It's so true with this kid's robot. In bright yellow-color, with shining blue LED's and a transparent outer-shell, kids love it as it resonates with them on every level!
Increased Growth & Activity
A kid's age is crucial for optimum learning. The abilities can further be nurtured and nourished at this age for helping them to explore their maximum potential. Based on STEM learning, these robots provide amazing educational value to kids helping them with a cope-up mechanism in this modern era.
Increased Robot Interactivity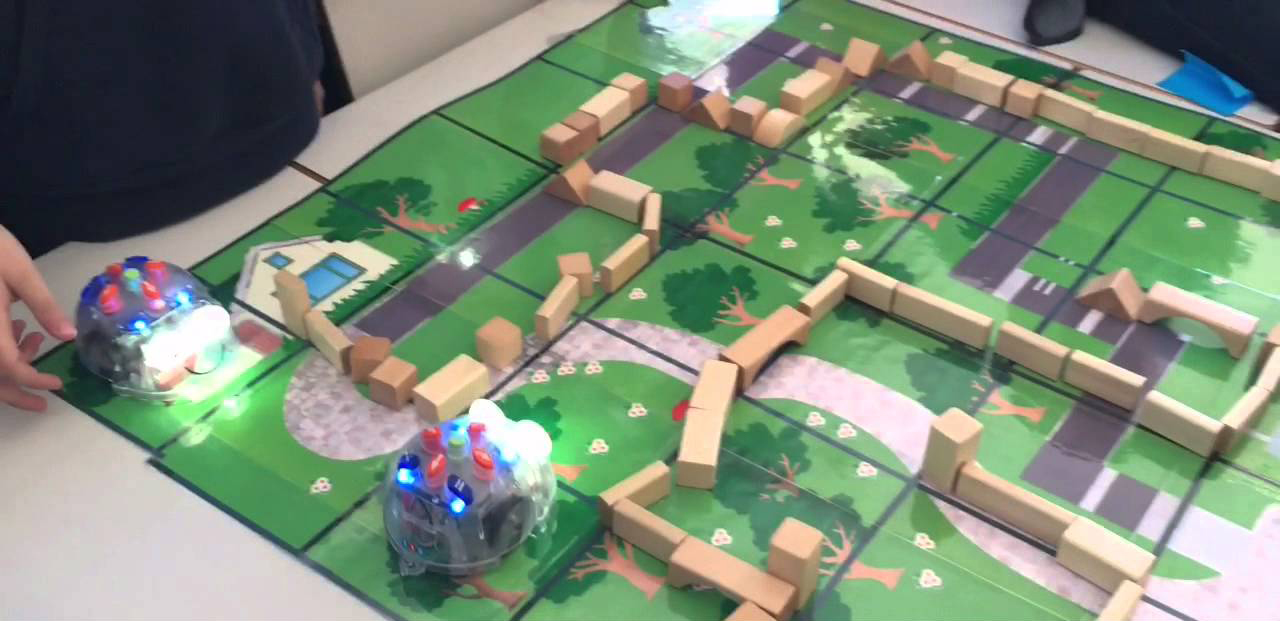 Blue-bots make it more interesting than ever before! These robots can interact with each other, saying hello when they pass-other Blue-bots and Bee-bots. It helps to create a more fun-filled learning environment where interaction amongst kids is encouraged for a healthy mind growth.
Voice Recording & Playback
Just like the transparent outer-shell makes it more interesting for kids to look at the components and to know more about how the robot works. It's equally important for kids to have an instant audio and visual feedback. Adding to it, kids can now record their own voices and have it play at each button press. It's a great feature for kids making the robot even more kid-friendly.
Rechargeable Robot
You don't have to worry about repurchasing costly AA batteries! The robot is rechargeable and the batteries will last much longer for kids to enjoy their time with this robot.
Great Learning Experience
The Bluetooth app adds further value as kids can choose to either use the physical buttons or can also control the robot using the app. The robot can connect to PC or a MAC through software providing even more connectivity options for kids.
Additional Blue-Bot Accessories


Add-ons are a great way to add to a kid's learning cycle, helping them to learn about technology, logical reasoning, algorithms, & more! These add-ons could be different floor maps, tactile readers & other accessories too!
Why Blue-Bot adds value to every classroom?
Quick & Easy to Use
Attractive Design & Durable Build
With Audio Recording & Playback
A Rechargeable Robot
Provided with a Bluetooth-enabled App
200 steps Program Memory!
Interaction with other Blue-bots & Bee-bots
Blue-Bot is compatible with any device with version 3.0/4.0+ EDR Bluetooth (e.g. iPad3 and later, iPhone 4s and later) please check your device specifications to ensure it is compatible.

Download the app to control Blue-Bot, the latest addition to our floor robot family from iTunes Store.

The app enables you to write an algorithm, send it and then Blue-Bot will follow your instructions.

Forward/backward movement: 150 +/- 8mm
Left/right turn: 90° +/- 4°
Pause: 1 second +/- 15%
Speed of movement[depends on battery condition]: approx. 65mm/sec
Suitable for kids ages 3+
Blue-Bot Bluetooth Floor Robot
Includes a charging USB cable
3D Community Construction Kit contains 15 boxes that may be assembled into "buildings" along with pre-printed stickers to apply to create 12 different community institutions.
No
Q-1 What is the distance of one unit of Blue-Bot?



One unit is equal to 6 inches, 15 centimeters, of 1 length of the Blue-Bot.
---
Q-2 How many commands can Blue Bot hold?



The Blue-Bot can hold up to 40 commands at one time.
---
Q-3 How do I clear the Blue-Bots memory?



If you are using the buttons on board select the X key to clear what ever commands have been entered into the Bee-Bot.
---
Q-4 How Do I Charge the Blue-Bot?



Note: The robots need to be charged before first use.

Make sure the Bee-Bot is turned off. The Bee-Bot will not charge if the power and sound are on. The power switch and the sound switch are located underneath the robot. Turn both off when charging or when storing the robot.

The Blue-Bot can be charged using a USB cable connected to USB charging plug or connected to a USB port on a laptop or desktop.
1) Insert the USB cable into the charging socket located on the underside of the bot.
2) Connect the other end to a spare USB port on a desktop, laptop or a USB charging plug.
3) If you have the Docking Station or Six-Bot USB charger, then place the Blue-Bots into the docking station and connect the power cable.
4) One eye will light up GREEN to show that the battery is charging.
6) The GREEN light turns OFF when it is fully charged.
---
Q-5 My Blue-Bot won't charge



1.Make sure the Blue-Bot is turned off before charging. The Blue-Bot will not charge if the power switch and sound switch are on. The power and sound switch are located underneath the robot. Turn both off when charging or when storing.


2. Try disconnecting and then carefully re-connecting the battery. Often this can correct a usage interruption. If that does now work try switching batteries with a Bee-Bot that doesn't have a charging issue.

To disconnect and re-connect or switch a battery do the following Open the battery compartment by unscrewing the screw (which has a special design to conform to European regulations–you just need to find a tool that works, perhaps an allen wrench or the blunt tip of a pair of scissors). The screw is triangular and is on the square panel on the bottom of the Bot. Disconnect the battery and then reconnect it. If that does not work try switching the battery with one from a Bee-Bot is charging. This will determine if the problem is with the battery or the Blue-Bot.

Troubleshooting Tests:

These simple and quick troubleshooting tests as listed above when done by the customer (or their eager and helpful students) usually solve Bee-Bot movement and battery issues.
---
Q-6 Care and Feeding of your Blue-Bot



1) It is best to use the Blue-Bot on the floor. Using them on a table is not recommended as they may run off the edge and fall off which can possibly damage the bot. For example, a soldered wire could break or come loose.

2) Do not push the Blue-Bot once the go button has been selected. Pushing the Blue-Bot while it is executing a program can strip the gears, or jam the wheels. The robots are an amazingly effective tool which develops and strengthens the students' logical thinking abilities by their learning how to make the robot move on its own. They are not designed to be used as a race car or a toy.

3)Please review the How Do I charge the Bee-Bot section on this page.
---
Q-7 What is the best way to maximize the Battery Life?



Battery life depends on how the batteries are handled. Their life can be reduced by both over-charging and under-charging. Blue-Bot batteries are lithium ion batteries and in general should be treated similar to cell phone batteries. You should put a full charge on a battery and then use the device until the battery has run out and then charge it again. That will give you the longest life (just like your cell phone). The batteries should not just be left charging for days, for example.The robots should not be left on the charger between sessions. NOTE: Charge the robot prior to the very first time using it. The robots should not be left on the charger between sessions.
---
Q-8 Does My Blue-Bot Have a Warranty?



Yes it does. Merconnet (aka Bee-Bot.us), is the official U.S. distributor of Blue-Bots and not the manufacturer.

The manufacturer warranties Blue-Bots to be free of manufacturing defects for up to a year from purchase. Manufacturing defects do not include user errors or damages, which can occur if the robots and their batteries are not properly cared for. Manufacturing defects typically show up almost immediately, not after a long period of use.


Videos