Cubetto Educational Coding Robot. Screen-free coding for early years
Processing
1 - 2 Business Days
Description
Cubetto is the Montessori-approved coding toy for children aged 3+, powered by a tangible programming language made of c
More details
Cubetto - Coding without screens for kids aged 3 and up
Cubetto is a coding toy designed for children aged 3 and up. It offers a screen-free coding experience, allowing kids to interact with a tangible programming language.

Through hands-on blocks, children assist Cubetto, a friendly wooden robot, in navigating and findings its way home by creating their own programs.

Drawing inspiration from Montessori and Logo Turtle, Cubetto makes coding accessible to young children, even before they can read or write. It's an engaging and educational tool that ignites a love for programming.
| | | |
| --- | --- | --- |
| Coding without the screen | Inclusive & gender neutral | More learning, less prep |
| | | |
| Cubetto offers a hands-on coding experience that minimizes screen time, increases engagement, and enhances learning. | Cubetto promotes inclusivity and is designed to be gender-neutral, enabling children to code using physical blocks regardless of their reading abilities or language barriers. | Cubetto prioritizes learning over preparation, providing a ready-to-use tool that requires minimal setup or prior experience. It is enjoyable for both educators and students alike. |
| | |
| --- | --- |
| For girls and boys aged 3+ | Does it really work? |
| | |
| Children go on a magical journey with Cubetto, a friendly wooden robot, using hands-on coding blocks. They use these blocks to create their own program and guide Cubetto without the need for tablets or WiFi. | Combining Montesorri and coding, we have successfully created and distributed over 20,000 Cubetto units to schools, homes, and libraries in over 96 countries, including islands, deserts, and cities. |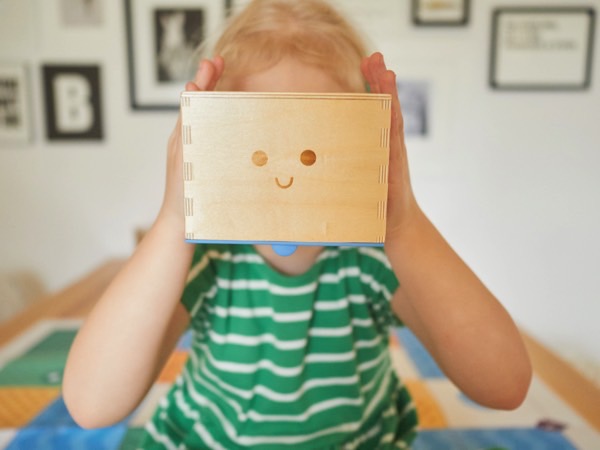 Why coding for 3-year-olds?
Much like playing with Cubetto, computational thinking is about breaking down tasks into a logical sequence of steps to reach an objective. In fact, computational thinking is something we do every day to solve all kinds of problems, big and small.
Thinking about the world around us the same way we think in the world of Cubetto is empowering. It gives us the confidence to try things out, break the rules, and shape our environment. Which is pretty amazing!
Playtime with Cubetto is collaborative, because you learn that complicated tasks are best tackled by more than one person. It encourages creativity by showing you there is no right or wrong way to reach your objectives and make the impossible possible.
Wondering where to start with Cubetto?
Take a look at Teacher's Guide and Lesson Plans: simple and straight to the point, you will be able to take Cubetto from box to classroom in no time!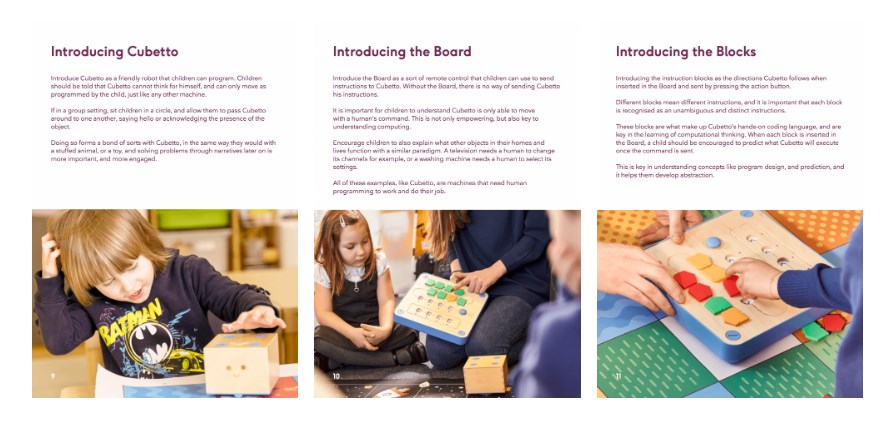 Teach your child to code before they can read

Friendly 2WD wooden robot to teach basics of computer programming

Powered by a playful programming language

Award-winning, for girls and boys ages three and up



Cubetto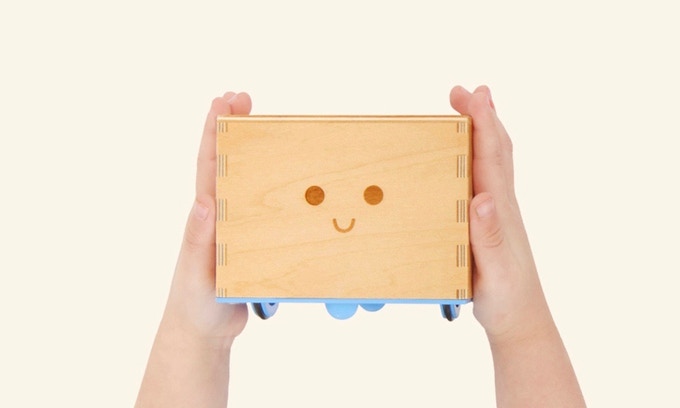 Made of hardwearing wood, Cubetto is your smiling coding companion. He's ready for any adventure – tell him where to go and how to get there.

Interface Board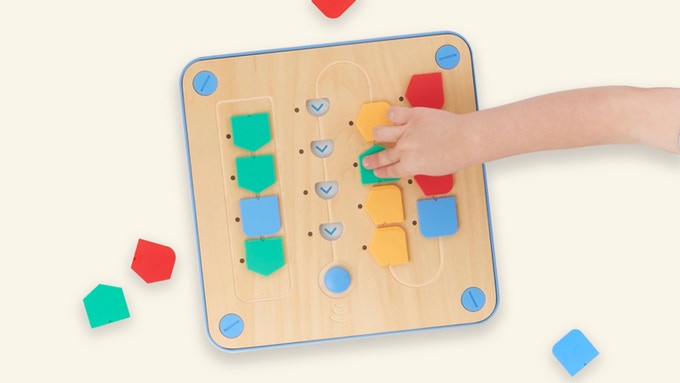 This is your command line, or your keyboard, if you will. It automatically pairs with your Cubetto, and there's even space to write functions.

Coding Blocks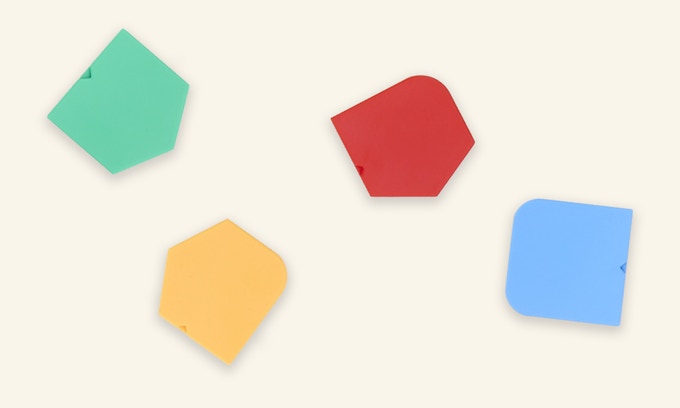 This is the clever part. The blocks are a coding language you can touch, like MIT's LOGO from the '70s. Use them to write programs for Cubetto.

World Map & Books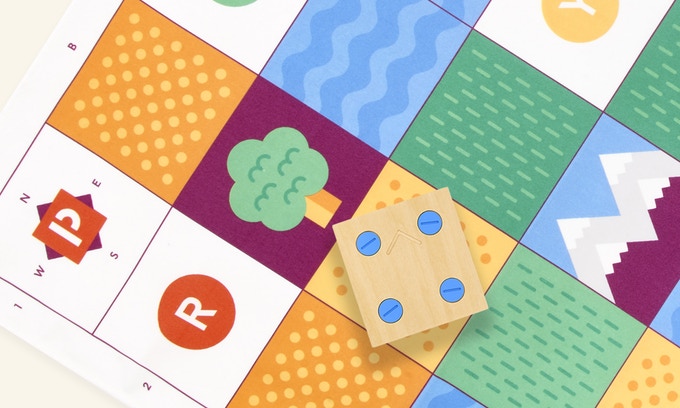 A durable, 1x1 meter, cloth World Map that helps you plan your adventures, along with a storybook full of progressive activities and challenges.
Take him golfing
Build a mini-golf course. Code your way to birdies, eagles, and pars. Extra brownie points for holes in one, and double that for course creativity.

Design a maze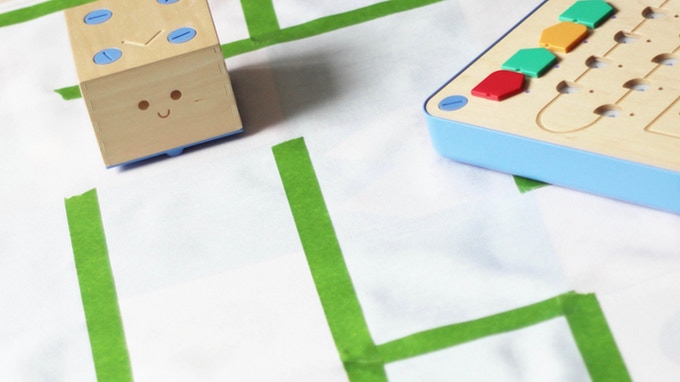 Flip your world map over and design a mind bending maze with tape. Use logic to find your way out with the blocks. Just don't reach the centre... trust us.

Make him draw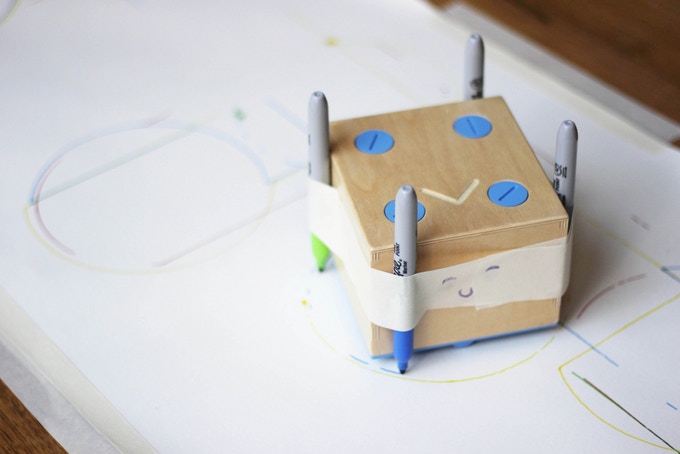 Grab a blank piece of paper. Strap some felt tips to Cubetto. Unleash your creativity. Draw fractals. Create patterns. Play with geometry and colours.
How is this Montessori?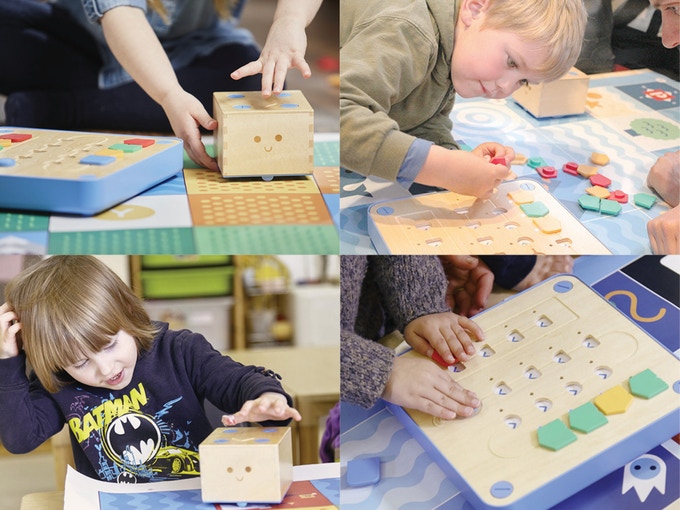 It's non-prescriptive - Cubetto gives children the ability to think and play within the world they create, giving them freedom to express their own unique ideas and ways to solve problems.
It's child-centered - All they need to get started is a nudge in understanding that blocks = actions. Each block is a personal discovery to master the world around them.
It builds resilience - Solving problems with the blocks is about trial and error. Once a sequence is sent to Cubetto, the result is immediately obvious. If wrong, they can just start again.
It's social - Playtime with Cubetto is even better with friends. An active way for children to communicate, negotiate and problem-solve over a meaningful, tangible experience.

-
How is this coding?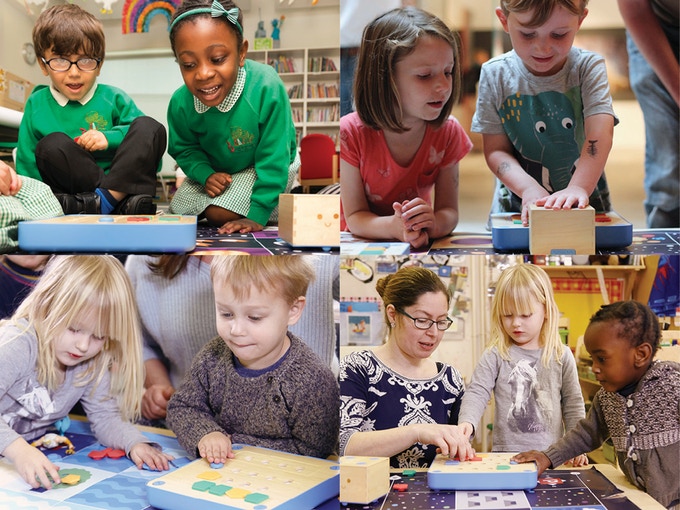 Algorithms - Algorithms are sets of precise instructions. The blocks are a physical representation of specific instructions, and once compiled, form an actual algorithm children can touch.
The Queue - Instructions in programs are executed following precise orders. In other words, an intentional sequence of instructions, or a queue, represented by the Board's wavy line.
Debugging - The instructions are laid on the Board, and are immediately executed by Cubetto, so when he doesn't arrive where he should, fixing mistakes is as easy as swapping a block.
Recursions - Create a subroutine by "packing" a sequence in the function line, and call it in the queue with a blue block when you need it. Make long sequences shorter, and more efficient.
For kids ages 3+
Dimensions: 9 x 8.5 x 1.5 inches
Item Weight: 3 pounds
Shipping Weight: 5.35 pounds
1x Cubetto 2WD Mobile robot

1x Visual Programming Board

16x Blocks

1x World Map

1x Story Book
No
Q-1 How did you come up with the idea for this product?
Primo Toys founder Filippo wanted to create a better, age-appropriate way to introduce 21st-century skills like coding to his 3-year-old son. We believe that learning time should be play time too!
---
Q-2 What makes your product special?
Cubetto is powered by a tangible coding language made of colourful blocks that children manipulate like Lego. There's no need for screens or literacy, so the learning happens through hands-on play.
---
Q-3 What has been the best part of your startup experience?
Seeing the enthusiasm with which parents and teachers have embraced Cubetto all over the world. We're giving girls and boys the tools to become technology creators and not just consumers.
---
Q-4 How is Cubetto powered?
6x AA batteries are all you need to get Cubetto up and ready for action! (Rechargeable recommended for more eco-friendly adventures!)
---
Q-5 How sturdy is Cubetto?
Cubetto has been drop-tested and trialled with thousands of children around the world. His shell is made from hard-wearing wood, making him sturdy, robust, and ready for action!
---
Q-6 What is your warranty policy?
Every Cubetto comes with one year of warranty from the date of purchase.
---
Q-7 Do you have translations of your materials?
We currently have digital versions of our teacher guide and story books available from our website in French, Italian, German, Spanish, Korean, Japanese and traditional Chinese.
---
Q-8 Does Cubetto cater to special needs?
We've experienced a great response from special needs educators who have introduced Cubetto in their programmes. You can find out more by reading our case studies at primotoys.com/resources.
Videos